Fine Spot Leucomelas for sale!
Posted: Wed Feb 03, 2016 2:03 am
Seller: Jeremiah Lum (Jjl) - Tukwila, Washington
Species - Dendrobates leucomelas (Fine Spot)
Line/Origin - AZDR (from Steve Waldron)
Age - 3 months OOTW; these guys are very fat and feeding well on Repashy-dusted Melanogaster.
Quantity - 0.0.3
Price - $45.00 each
Group Prices - $85.00 for 2, $120.00 for all 3
Preferred Payment Method – PayPal (or cash, for local sales)
Shipping Rates & Information - Locals preferred, but willing to ship if need be. SYR Priority Overnight for holding at the nearest FedEx hub (though if temperatures are good and you want it at your doorstep, that is also feasible). PM for more details!
Thanks for looking!
Tooth pick is for size reference: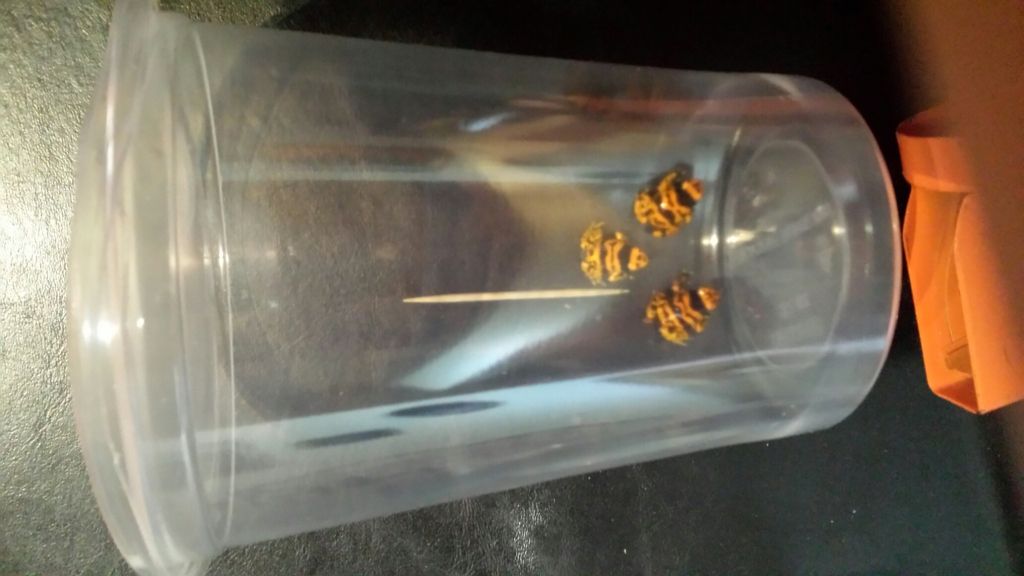 Nice patterning shot: