---
Very nice!
What some see as death, others see as beauty.


Casper
---
I did not see Mark Pepper list those as available, or missed it.
Beautiful frogs! Congrats.
-Beth
---
Thanks!

I saw that they were talked about at the Microcosm event earlier this year. I emailed Elaine at UE right after that and got an order in. I think some will be available again for the September shipment.
---
Gotcha!
Well by then you should have tads.
Good luck with them!
-Beth
---
Site Admin
Posts: 1645
Joined: Fri Feb 24, 2012 10:18 pm
Location: Austin TX
Contact:
Beautiful! Good luck with them!
---
New frogs on the block.

Nice Zach
brad
---
After coming home this afternoon I was greeted with this: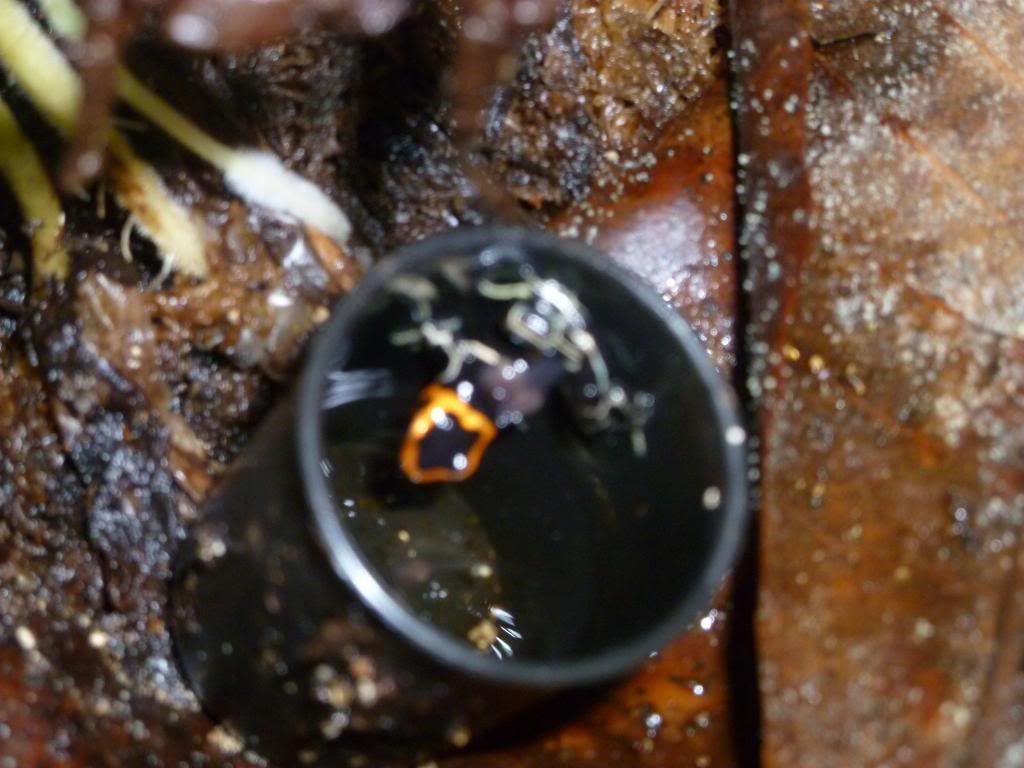 Sorry about the fuzzy pic.
For anyone that is considering fants as a next frog, these have been the boldest, by far, of the 3 that I own. They are in a well planted 55g in a high-traffic area of our house. They are ALWAYS out and are a treat to watch.
---
That was quick...did they ship with tadpoles?
brad
---
Haha!

I actually saw a 1st clutch about a week ago. I got up and saw it, showed it to the wife, and then fixed breakfast. After breakfast I came back over to check it out and saw a 2nd female devouring it!!! Needless to say, I was a little disappointed.
---
Posts: 168
Joined: Tue Aug 30, 2011 6:55 pm
Location: Sarasota, Florida
My Caynarachi laid within 2 weeks of arrival as well, and I got the 1.2 I asked for, UE undoubtedly the best vendor in the hobby. Like the Caynarachi these should be pretty variable in what they produce, should be lots of fun seeing what you get out of the water, good luck.
---
---
Who is online
Users browsing this forum: No registered users and 12 guests