I was going through some older pics and always like seeing before and after shots of vivs growing in, so thought I'd share a couple. Not the best pics, I can't capture the depth.
Freshly planted, 10/30/10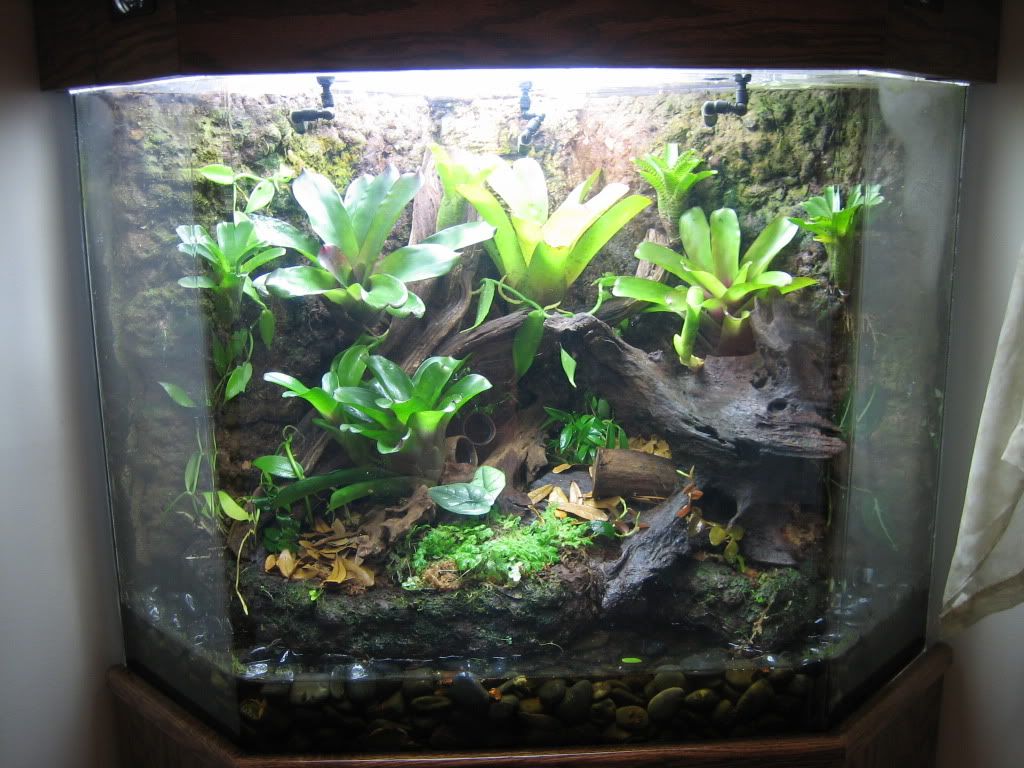 And today, 7/17/11
I will actually be getting rid of this tank here in a month or so. I just ordered a tank from Protean with the same footprint (24"x24") but it will be 36" high instead of this 24", and have sliding front doors which I am really stoked about.
Scott Bryant