Hey Gang,
The Cleveland show is this Sunday (11/18) and the Hamburg show is a couple weeks away (12/1). I will have these frogs at the Cleveland show and can make the frogs available for Hamburg if interested. I will also ship through SYR. I have two groups of four available. One is a little older than the other.
Species: R. Imitator 'Banded'
Line: P. Tan
Age: 3-4 months
Quantity: 8
Price: $75
Group: 4 for $250
Payment: Paypal
Shipping: I will if requested. Ship via SYR
Group #1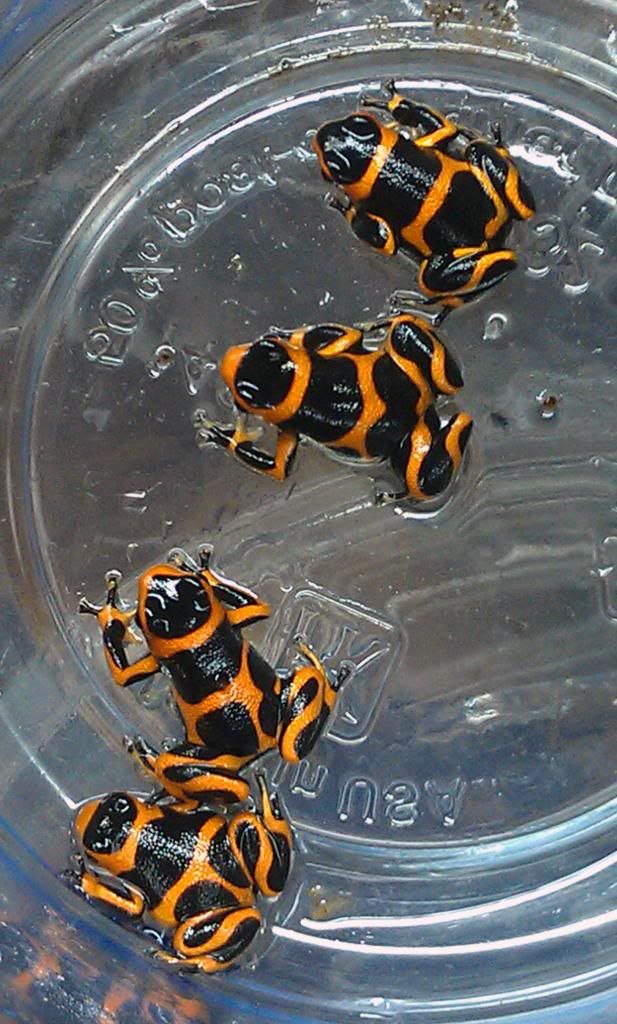 Group #2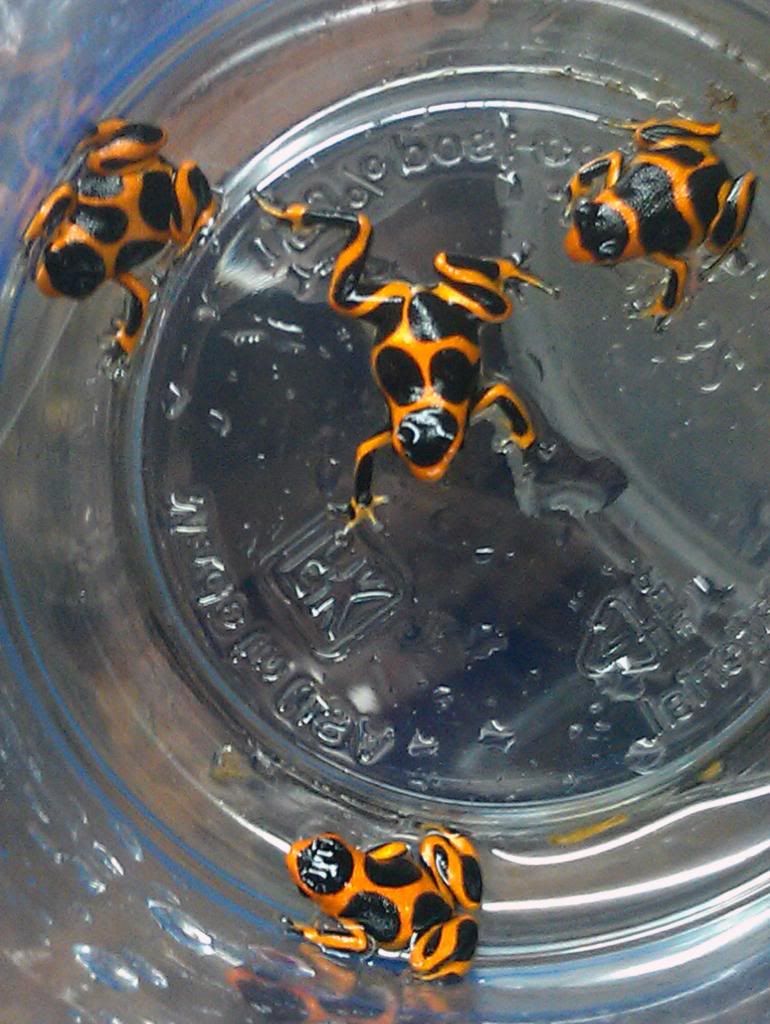 Want to get into thumbnails but dont have a set-up? No worries! I have 2 15 gallon column tanks that are thumbnail ready and fully planted. Tanks are $200 each.
SPECIAL OFFERS!!!!
-Both tanks for $325!
-Buy a tank and a group of 4 bandeds for $400
I am also open to offers for everything or whatever combo you request.
If interested email me at
[email protected]
.
Thanks
Jared