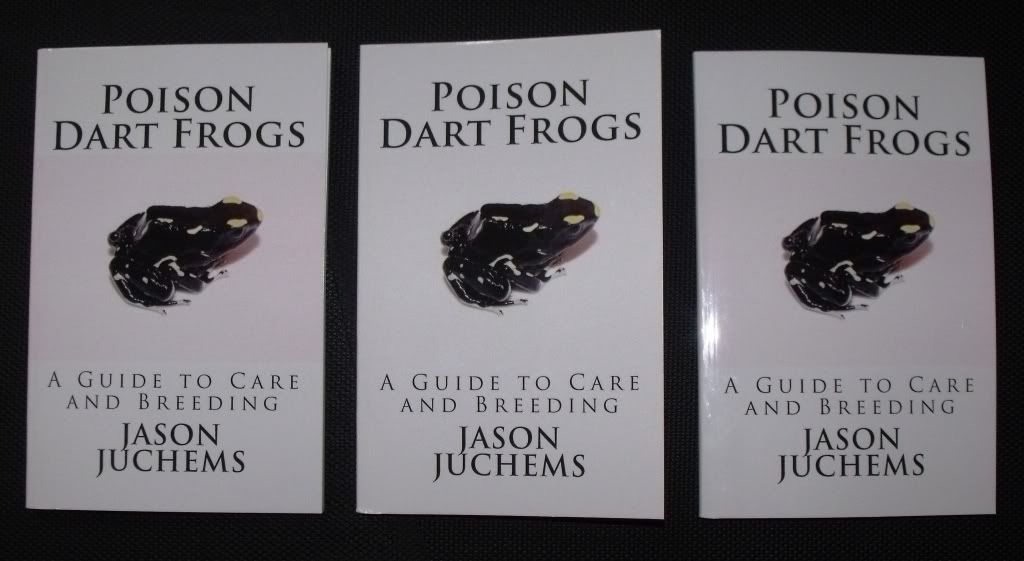 This book is designed for beginning hobbyist with instructions on may techniques used by hobbyist today. Purchases from me are signed copies. I do my best to get them out same day to next day.
Paperback, 96 pages.
List Price: $25
My Price: $20+$5 shipping (USPS Flat Rate Envelope 2-3 day service.)
To purchase from me or for more information and to read review(s) visit:
Poison Dart Frogs: A Guide to Care and Breeding
Non-signed copies can be purchased through:
Amazon.com
Barnes & Noble
Buy.com
Herpetological Publishing
Canadian orders please email me or see one of the above retailers.
Later and Happy Frogging,
Jason Juchems