I ordered some broms from JP41 on April 5th. This is only the 2nd time I've purchased broms- the first time was over 2 years ago!
Anyhow, I was looking in the Azureus viv today, and noticed that the one of the broms had 3 pups on it! I then looked at the 2 other broms in the viv from JP, and each of them has at least one pup.
In the 2 years since I brought the other broms, I've gotten 2 pups total- and that was from one brom. Looks like I will have plenty to spread to other broms!
Not sure if this is Neo. Hot Tamale, or Neo. Cheers-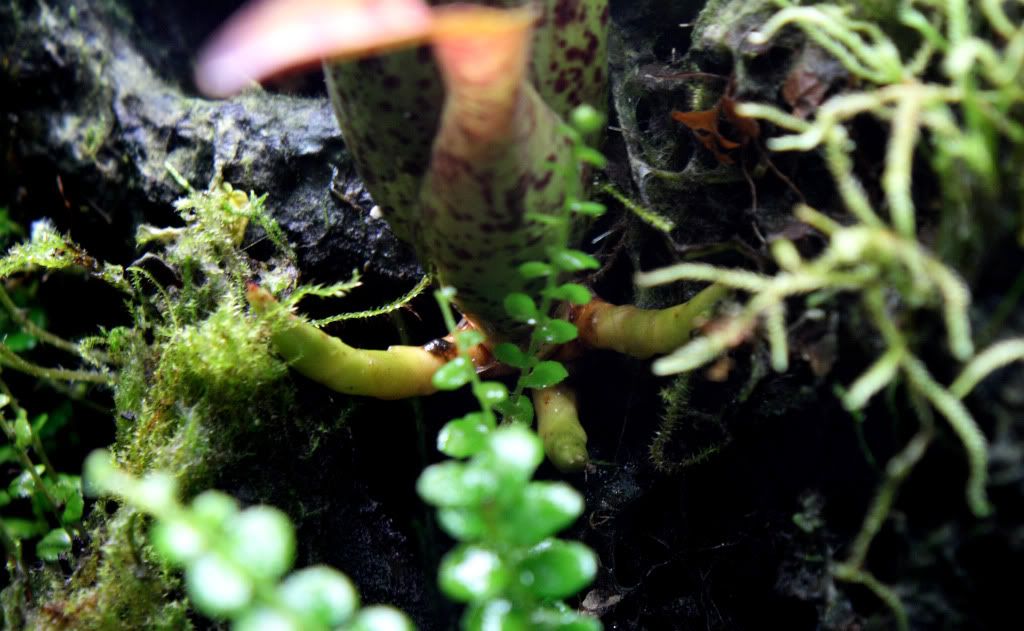 Neo. Red Vulcan-
The third brom is nestled behind a bunch of Lemon Button fern, so I couldn't even access it well to get a picture.