Ok Phil, here he is! Our F2 El Dorado :mrgreen:
This one is deposited in a white film can. I can see him swimming around. Hard to get a good pic, so, I held a pen light up to the canister to get his shadow.
They also have tads in a couple broms and I think one or two of the black cans. Today they laid another clutch. First one in a while.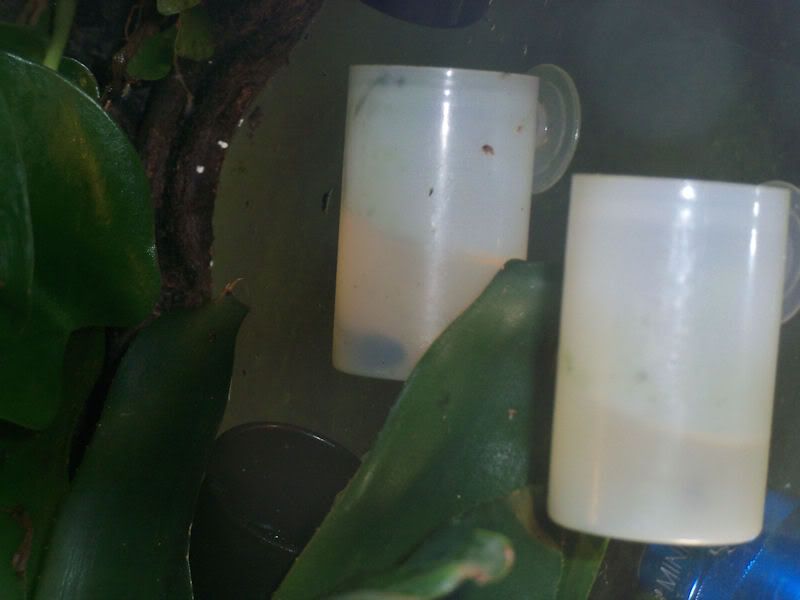 Do you know where your frogs have been?