I was asked to repost this from DB. Hopefully this is the correct section!
My family and I visited Clyde Peelings Reptiland on Sunda the 10th.
The dart frog exibit we saw gave me a chance to explain why I personally feel and believe mixing frogs in bad.
Here are the pictures of the viv, housing Leucomelas, Azureus, Auratus, Mint terribilis (labeled as Golden poison frog, and Tincs.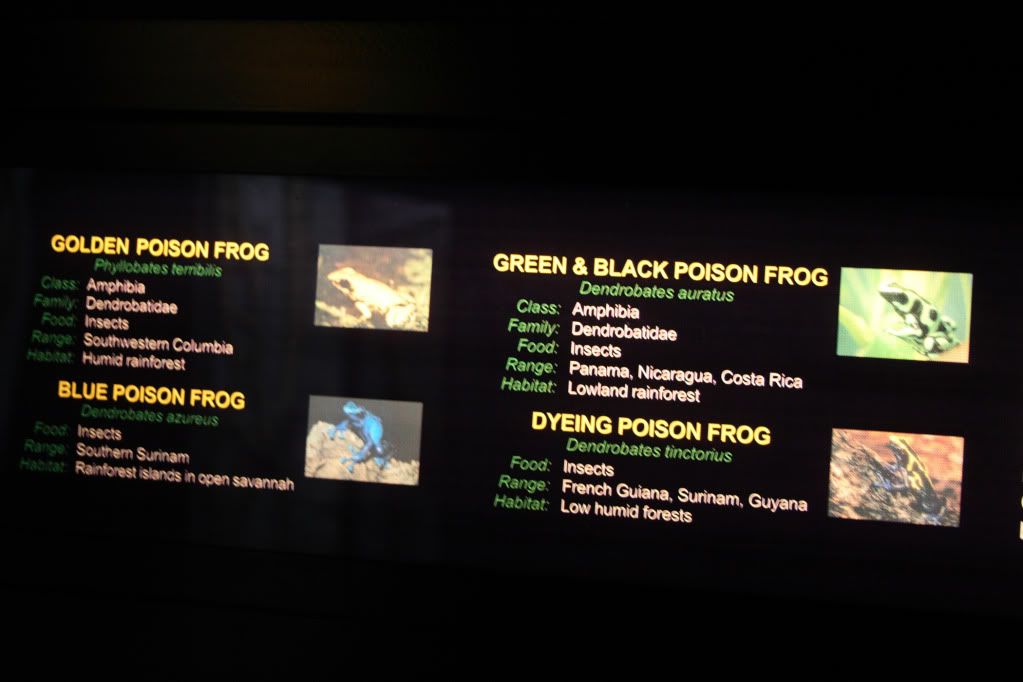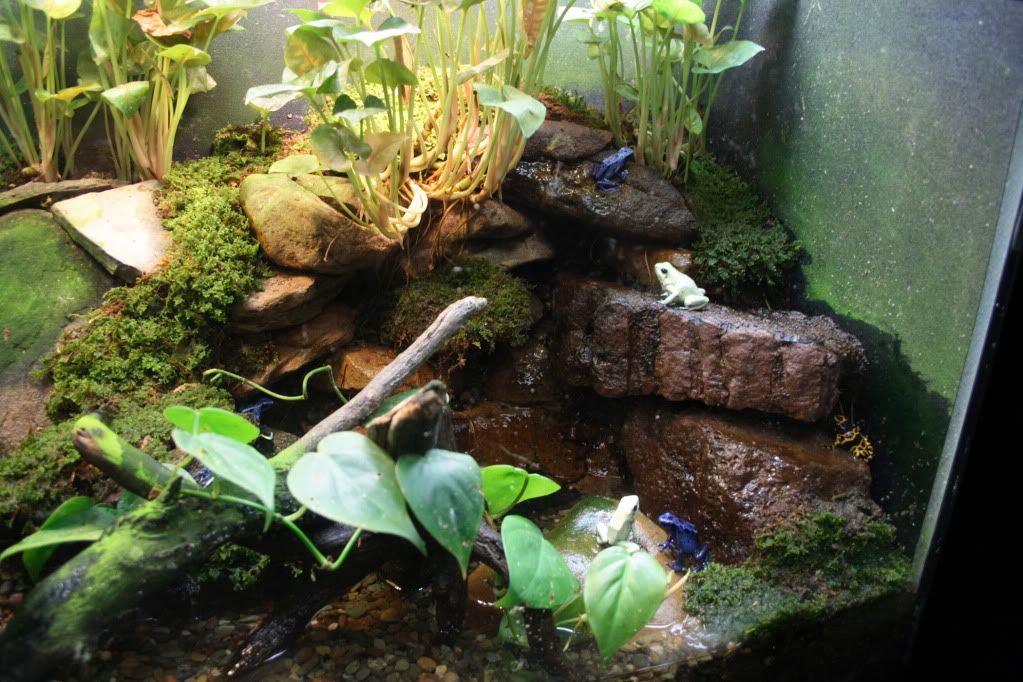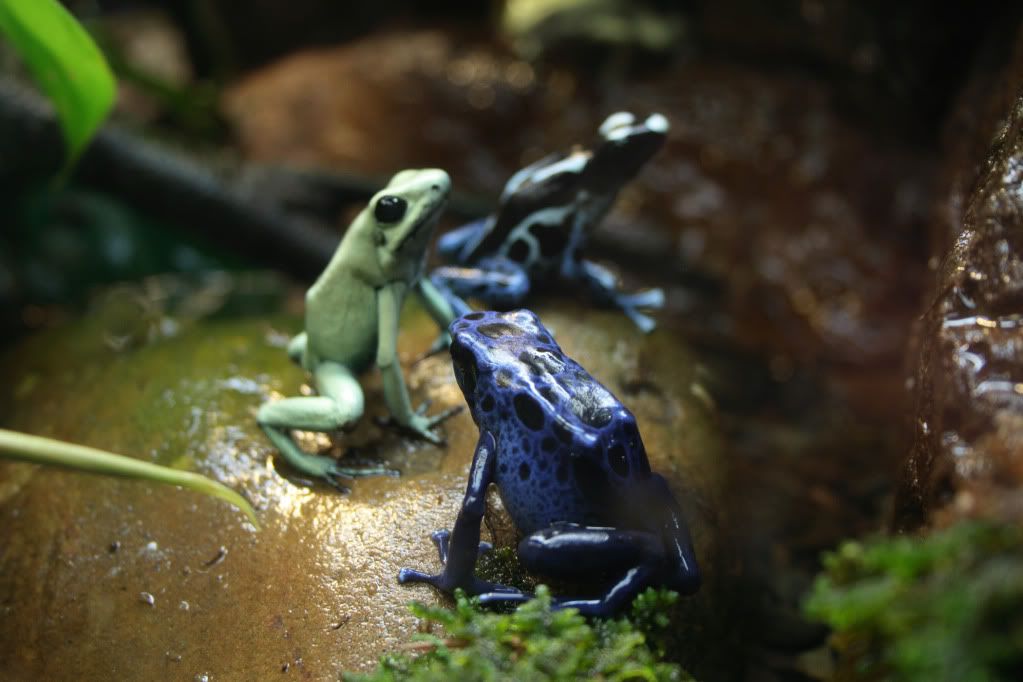 We saw another enclosure with a viper, where there was a mint terribilis, auratus and leuc inside as well. I'm guessing they were to be the vipers meal?
Anyhow, it opened up a good opportunity for me to talk to them about the issues with mixing, and why I wont do it. I did feel bad for all those frogs though.