Pretty stoked, found my first benny eggs today. These guys have been pretty entertaining to watch the last couple days, kind of like a soap opera behind glass. Everything happened, fights, calling, and even 3-ways. I have a 3.2.1 group in a 50g corner tank.
Here is a pic of the viv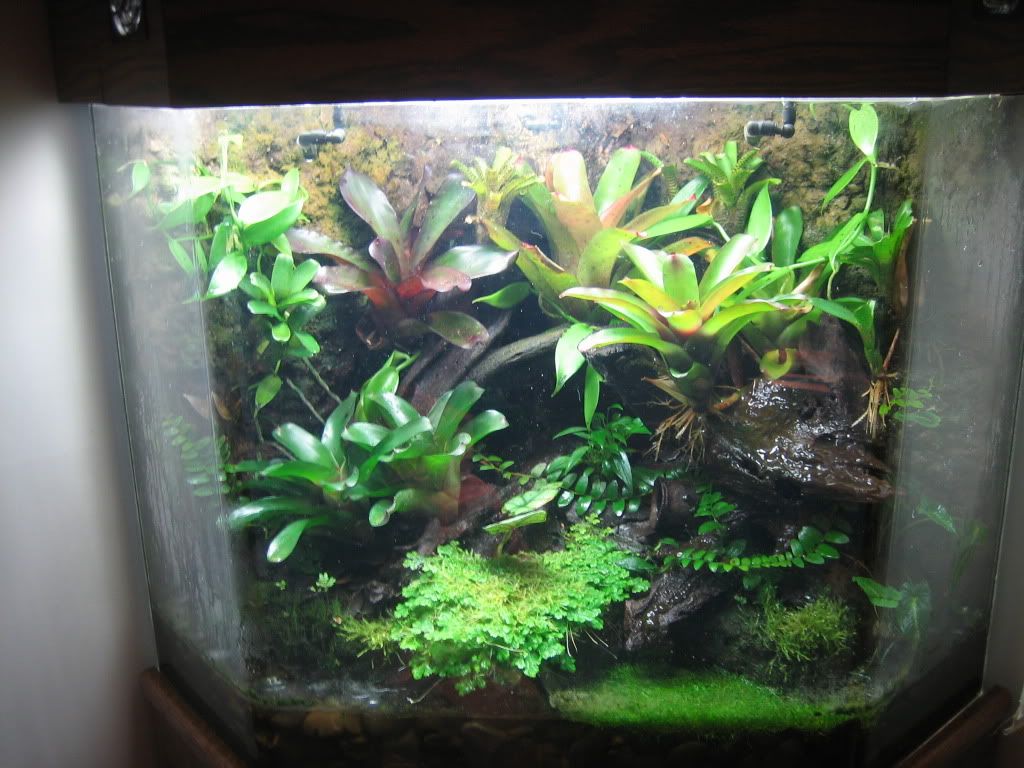 A pic of where the eggs were laid, a black film canister inside a nut pod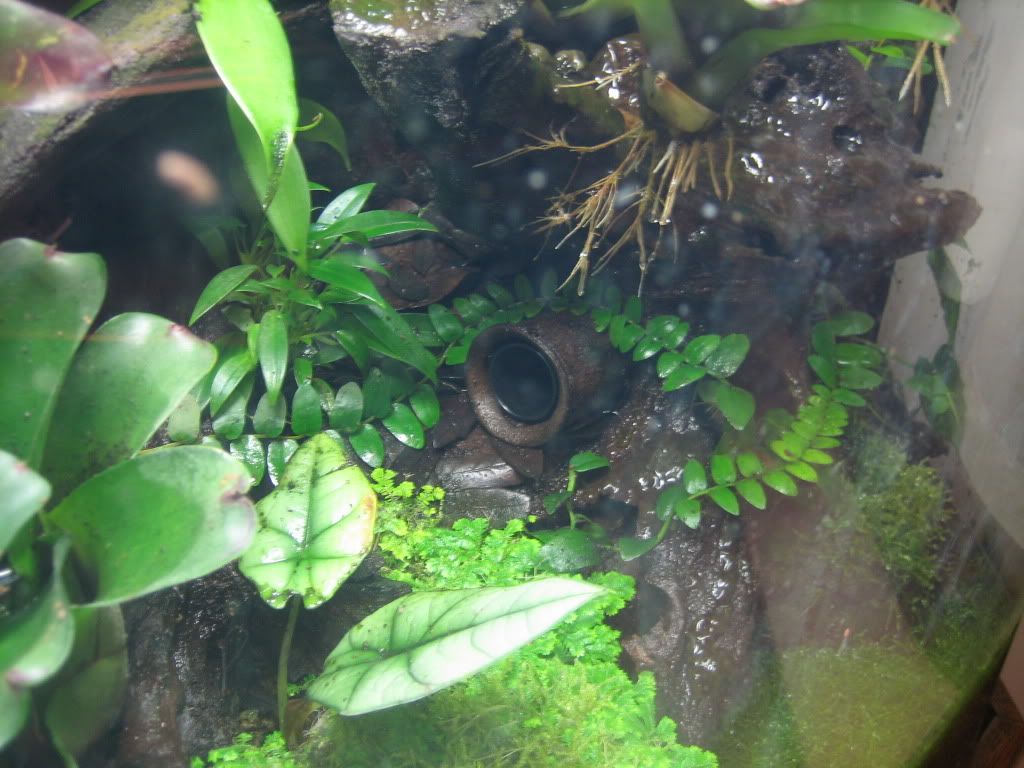 And a pic of the eggs
With these being their first, I'm not expecting them to be good, but then again, my banded inters laid good eggs from the get go at a young age.
Scott Bryant