Over the past year I have heard talk of making moss slurries. I always wanted to give it a try but did not have a tank to put it in so I decided to run an experiment.
Very much to my wifes dismay I used our blender to mix, dry long spagnum, a few random handfulls of moss from my 75gal, live spagnum, star, and a few I can not identify. I have heard that you can either add yogurt or beer as a food source for the moss. I wen't with beer since I don't mind the smell of that vs. rotten yogurt :roll:
I wasn't going to waste good beer on this experiment so I rummage through the garage and found a really old case of MGD 64
Blended it up into a paste and spread it over a piece of cork bark and some spagnum. Sprinkled some Kyoto moss spores on top as well. (I have never had luck growing kyoto moss)
Covered it and forgot about it.
About four weeks later (today) I was getting ready to toss it assuming that the expirement had failed when I notice this.
NEW GROWTH!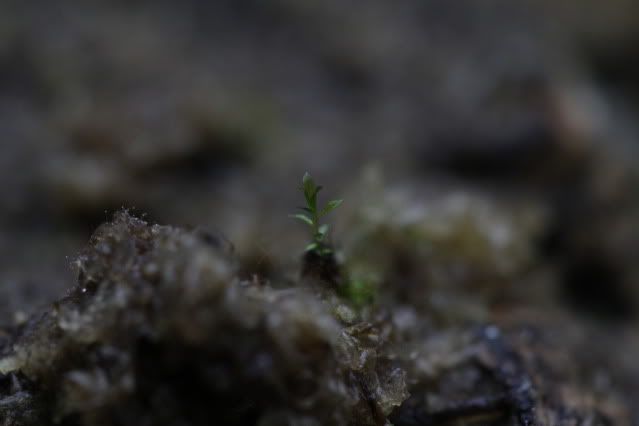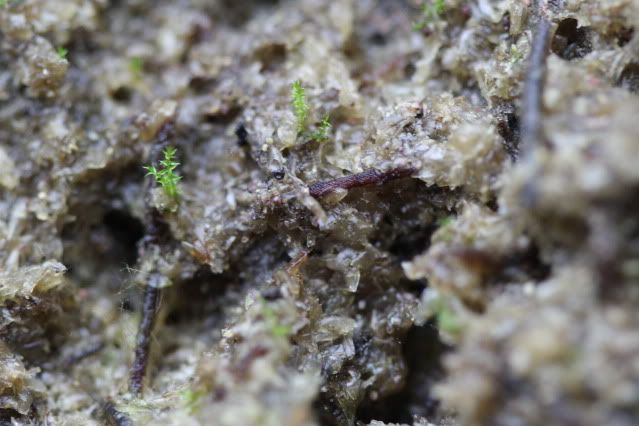 I can not wait until this entire thing is full of moss!
"He that is slow to believe anything and everything is of great understanding, for belief in one false principle is the beginning of all unwisdom" LaVey