I am gonna put some plants in it today but I finally have the water feature going. I have been reading about and contemplating doing this for over two years now. My soon to be thirteen year old daughter wanted frogs for her birthday. So I finally decided to start it.
The water feature is ceramic and hand made. I know everyone here uses the great stuff foam but I don't like working with the stuff. I actually have two mini rivers running to a shallow pond.
I know the feature looks big but it has about eight places to plant things and it is very porous so I expect moss to grow to it eventually completely covering the fixture.
I also hate the look of the coconut huts so I made one myself. I also make them for my LFS and the frogs absolutely love them. The moss in the store tank has completely covered them so it looks like a natural cave.
Like I said no plants yet. So the pics don't look like much.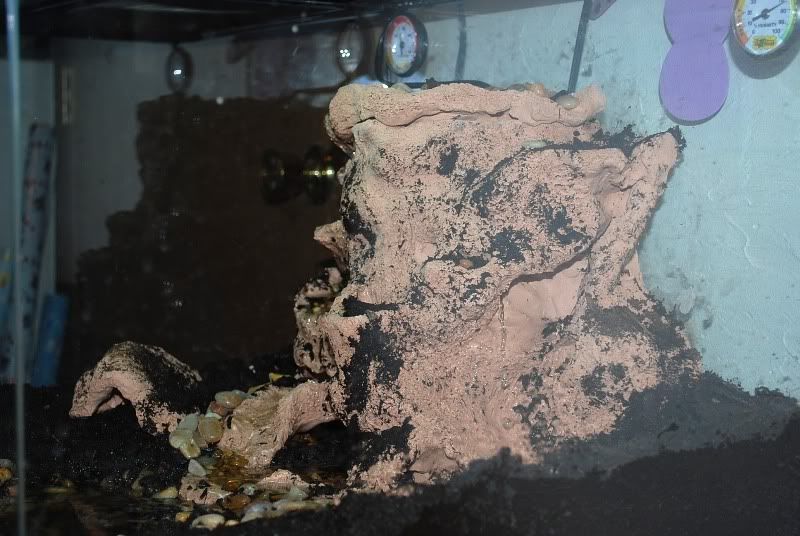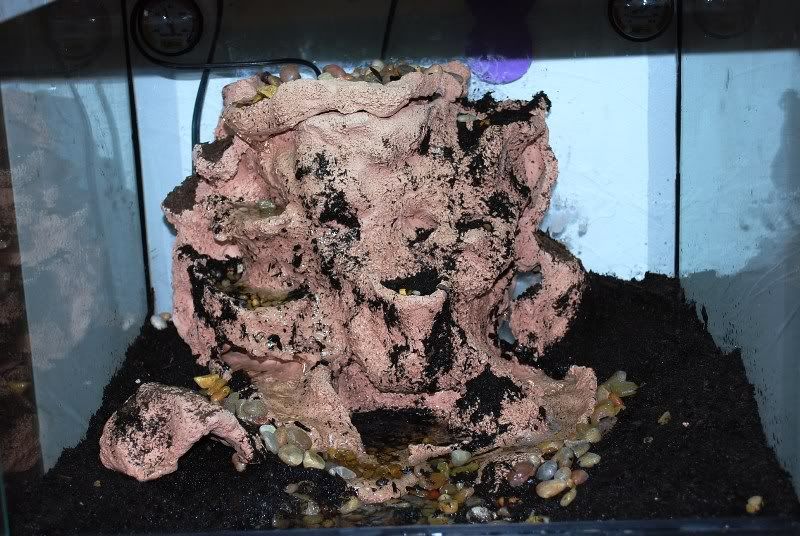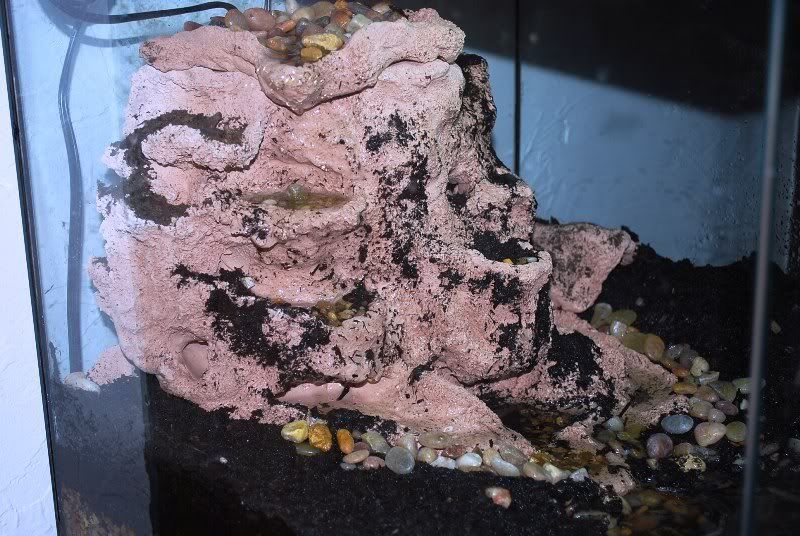 OK, so what did I screw up? I think I need more light for sure and I can fill in the pond if it is to big. Anything else?