I have been wanting a new dog for a while, but for the past week I have REALLY been wanting one. I checked out the online local shelters and had found one in particular I was interested in but unfortunately It got adopted out today. We checked a handful of shelters in person and there wasn't any other dogs that i liked.
I have been wanting a truck buddy. A dog that I could take to work with me everyday, a dog that wouldn't haul off barking at people acting aggressive or jumping on them even in a nice way. One that if I brought it into the office it wouldn't act like a spaz or anything.
My wife had been bugging me to get one of her friends bernese mountain dog puppies but i always assumed they where way too big. Well she twisted my arm into going to check them out today...that and i wanted to meet her friend

Needless to say I fell in love with the mother, she was so docile and friendly. Barked 3 times when we knocked and that was it...unlike my stupid Pomeranian.
only one pup left in the litter, there was a few with prettier markings but she was still a sweetheart
Bernese and what is assumed German shepherd but they are unsure. Mother was raped in the backyard and they only saw the perpetrator for a few seconds before he took off.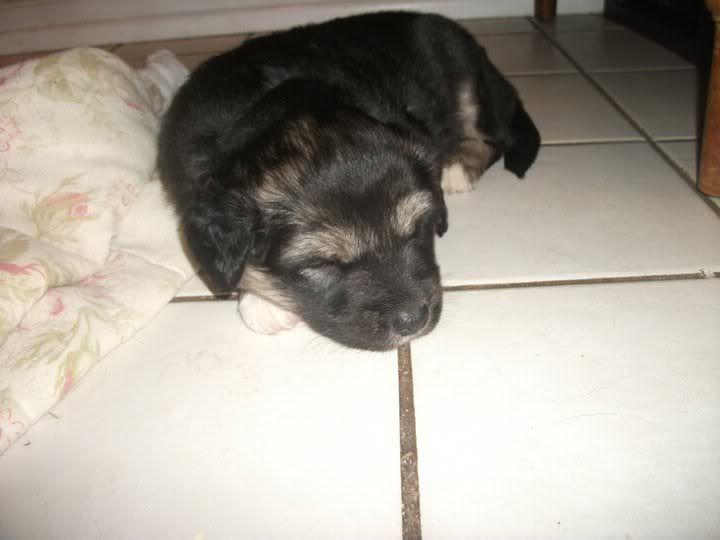 Still trying to come up with a name. The previous owners called her lilly but we are thinking either Chloe, Sadie, Echo or Rayne.
"He that is slow to believe anything and everything is of great understanding, for belief in one false principle is the beginning of all unwisdom" LaVey