I was asked to post this on the site- so here goes!
Vivarium ID tags, made from Polymer clay, and coated in epoxy resin.
Each tag has a mini hand sculpted frogs head, and leaves/branches. The frog on the tag is representative of the frogs named on the label.
I'm asking $3.50 each tag- Shipping is $5 for all orders.
Each tag states the type of frog and lineage. I can also add import year or OOW dates if you would like.
Each tag measures 3 inches long, and is 3/4 of an inch tall. Can be glued or siliconed on the outside of the tank.
Here are some sample labels from previous orders: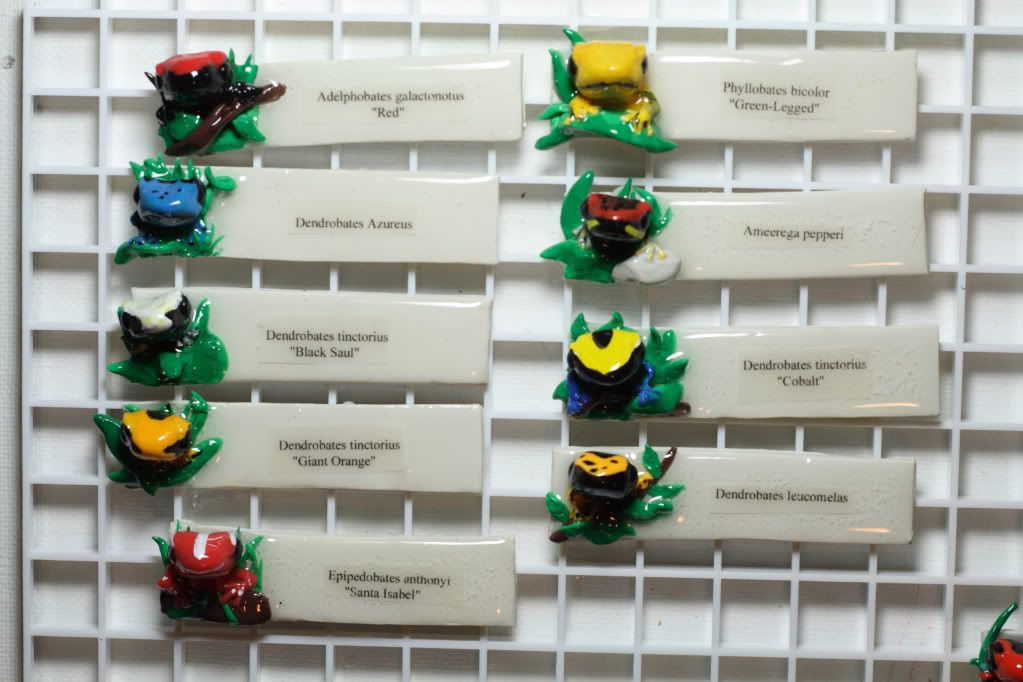 I also have other froggy stuff I've made availible on my etsy page. If you want to order labels, feel free to message me!
http://www.etsy.com/shop/dreamcatcer98