After doing a lot of research this year on various lights available I have compiled the following review on several popular brands.  They are ordered by the most recent purchase date.  
1.  
LEPOWER 50W LED
Light Outdoor, Work Light with Plug, IP66 Waterproof Outdoor LED Lights Super Bright 5000lm 6000K White Light for Yard, Garden, Party (2 Pack) h 35 dollars for two
this two pack is really a steal and my probably number one recommended light at this point.  It is bright if you have an 18x18x24 terrarium a decent amount of light hits the bottom it's very white so the broms should be very happy.  I recently put this in my tank so I don't have a lot of experience but so far I'm almost guaranteeing that this is going to produce some nice color in my plants.  Highly recommend checking this light out they're very cheap for what you're getting.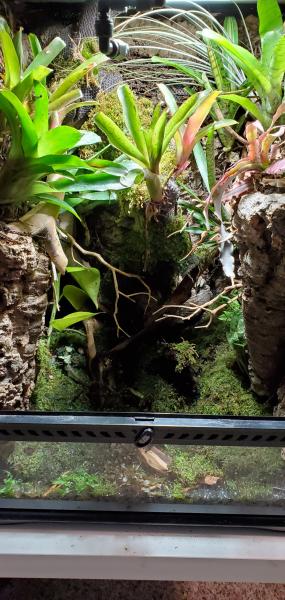 2.  
Phlizon 600W Dimmable Plant LED
Nice natural light fairly low cost dimmable so if you need more or less light for a taller tank works well.  The downside is that there's no fan built into it and it can generate a bit of heat so it's recommended that you put it in a different separating closure.  as you can see I have mine in a cabinet above the tank and it puts out a perfect amount heat, none.  all plants seem happy, and a bonus is that it includes UVB.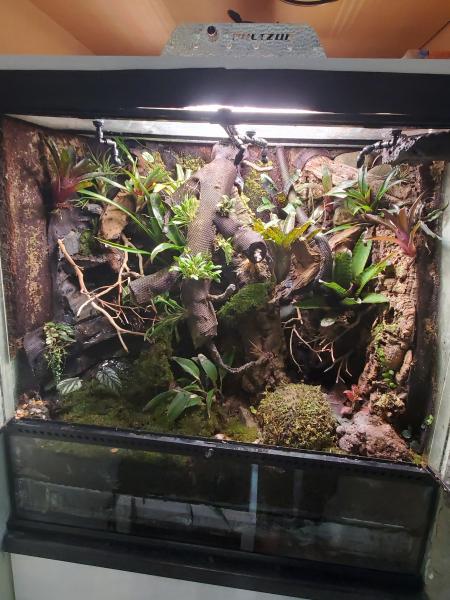 3. Jungle Dawn 12"
Truly a fantastic light for growing plants and for smaller vivariums however you are definitely paying for the reptile name.  I think I paid $65 for this small tube but the results are pretty good.   Natural looking bright white light with decent p a r results.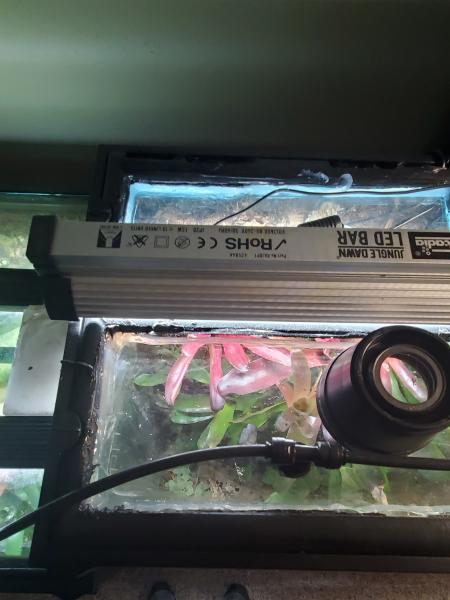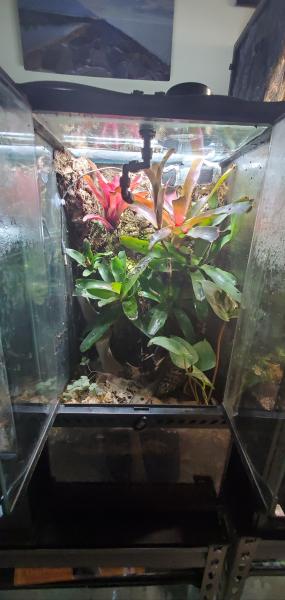 Next lights to be discussed: viparspectra 600w dimmable LED, fluval aquasky Bluetooth 2.0, current usa bar, nicrew bar, compact florescent (including smart bulbs)