hey guys let me first start my introducing myself, my name is Brad im 23 years old and LOVE frogs lol. i've always wanted to make a vivarium but never new where to start. i finally decided it was time to give it a shot, i started by breaking down my 75 gallon salt water tank and converting it to be suitable to dart frogs. i know the basics but i also know i have a lot to learn. i then went out and bought lots of plumbing supplies because i really wanted a waterfall like feature. im also using my saltwater lighting fixture which houses 8 T5 bulbs, i was told i need 10,000K bulbs which i have. (let me know if i need different lighting please) i setup a false bottom using egg crate, pvc pipes, and window screening. my substrate is eco earth and some spagna moss. after about a week of setup im finally ready to start adding plants and of course FROGS!

.
what are some good beginner frogs? also what plants/moss do you guys recommend?
please please please let me know if im missing anything. im hear to learn and get any advice i can.
thanks everyone!
BRAD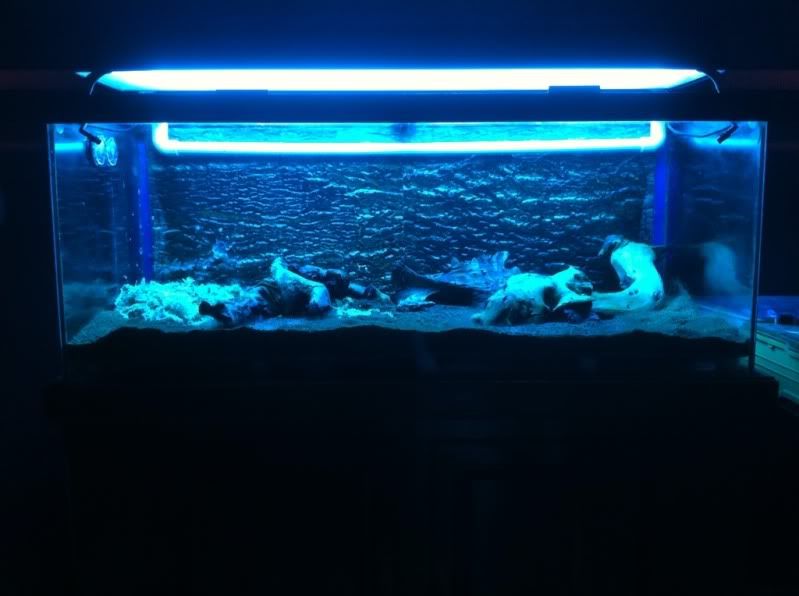 http://s21.photobucket.com/albums/b288/ ... e1b277.mp4