Here's a few pictures of a false bottom and the canopy that's work in progress for a 44 gallon pentagon. This is my 1st vivarium so I wanted to share the build and any comments as I progress. I'm not rushing the build so I wanted to to put some thought into what I was doing so not to mess it up. As far as what type of frogs I plan to care for this viv I don't know but I'll have plenty of time to research them as I allow a month for the tank to cycle and work out and kinks after it's built.
I grabbed some 12 lb fishing line and started to weave it and tighten as I went along and found it held tight.
False Bottom Frame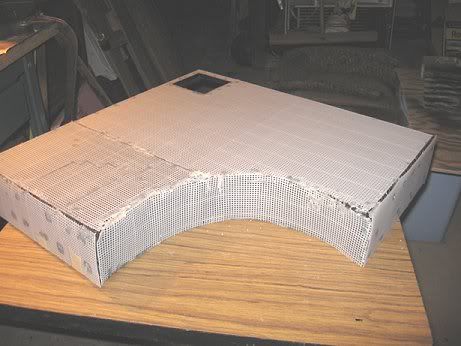 Craft Mesh secured with hotmelt glue and some fishing line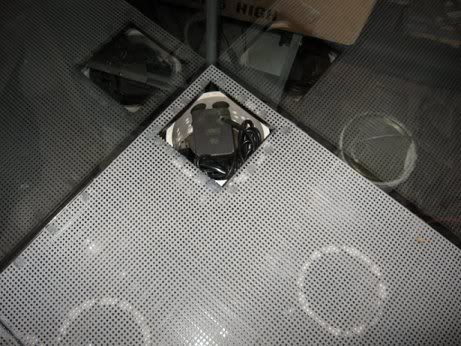 Craft Mesh with a view to access waterfall pump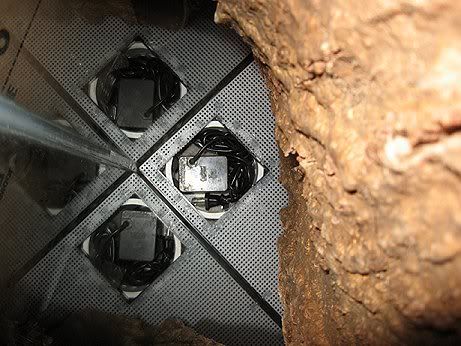 Waterfall pump hidden behind bark curl, easy access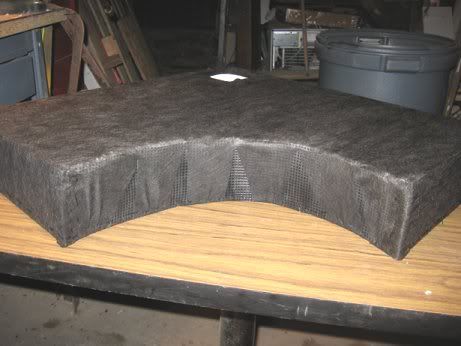 Weed cloth secured over false bottom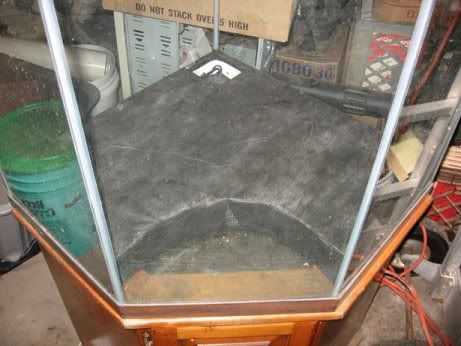 How it fits in the tank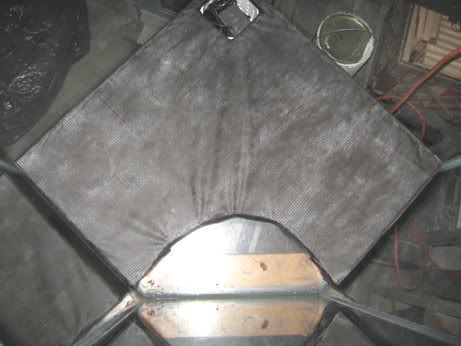 Removable from viv for any modifications before background is set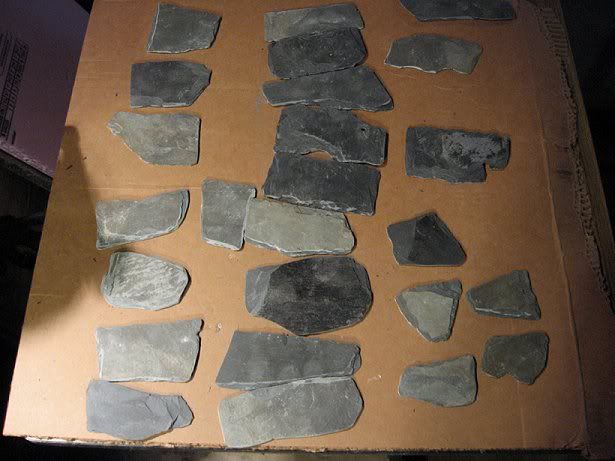 Here's some slate I plan to use in my waterfall. I've read to be careful with slate because it can be sharp and cut dart frogs so I took a rasp file and took the sharp out of the edges. I'll soak them in 10% bleach 90% water since they were used for a roof.
The start of the canopy for lighting and other items for the viv.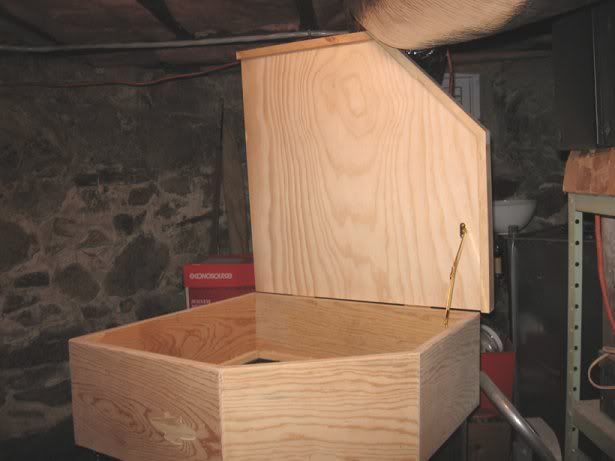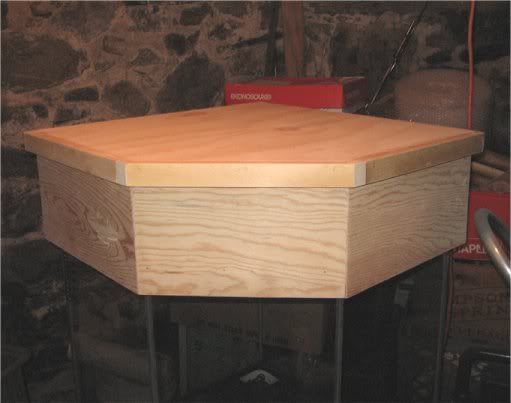 Canopy will need a good sanding then stained the same color as the stand.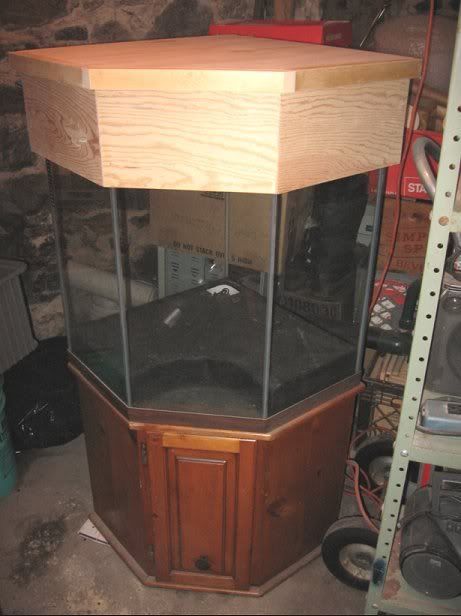 Stand, tank and canopy. Gives me an idea how it'll look. I'll need to find a stain to match the stand. I bought the tank and stand at a yard sale. Tank leaked bad, I got it at a good price, so I stripped all the silicone out of it and resealed it. I've done a few tanks. When silicone is cured I bring the tank outside, fill it with water and check for leaks. I was going to use this for fish but my 90 reef tank is enough with daily maintenance.
I ordered some diamond hole saws so I can drill the tank for either a sump or a canister filter inlet and outlet. I'd like to lean more for the sump but need to see how much room I have in the stand. I'm also in process of retrofitting a couple power compact lights into the canopy so I'll be cutting an opening for a fan for cooling the lights.