I have some Orange Lamasi Tads for sale. I Just dont have the time right now to take care of so many surplus tads so i need to get rid of some... Price per tad is $65 + shipping . Pm me but its best if you email me
amianRama@hotmail.com">DamianRama@hotmail.com.
Here is a picture of one of the parents.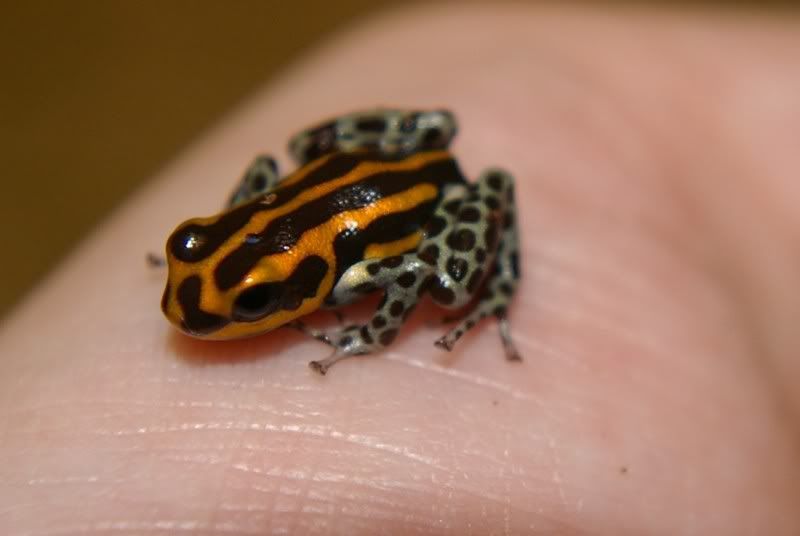 P.S these guys take a few months to achieve Orange colon, they will be gold at first. Some will always retain a bit of goldish tint but with some orange and some will become bright red.
Also have a bunch of Intermedius froglets from 2-4 months of age. $70 each or $60 when you buy 3 or more.