3 Phyllobates Terribilis "mint" Aarons Frog Farm- $65 each
These guys are almost 6 months OOW.

2 Nominiant Imitators- Nabors Line- $40 each
Approximately 8 months old. I believe they may be 1.1, but no calling yet. I just pulled them from the parents viv a month ago, and have not really been trying to get calling. The body shapes are what I am going off of on these guys.
2 Azureus Froglets- @5month OOW Nabors Line. $25 each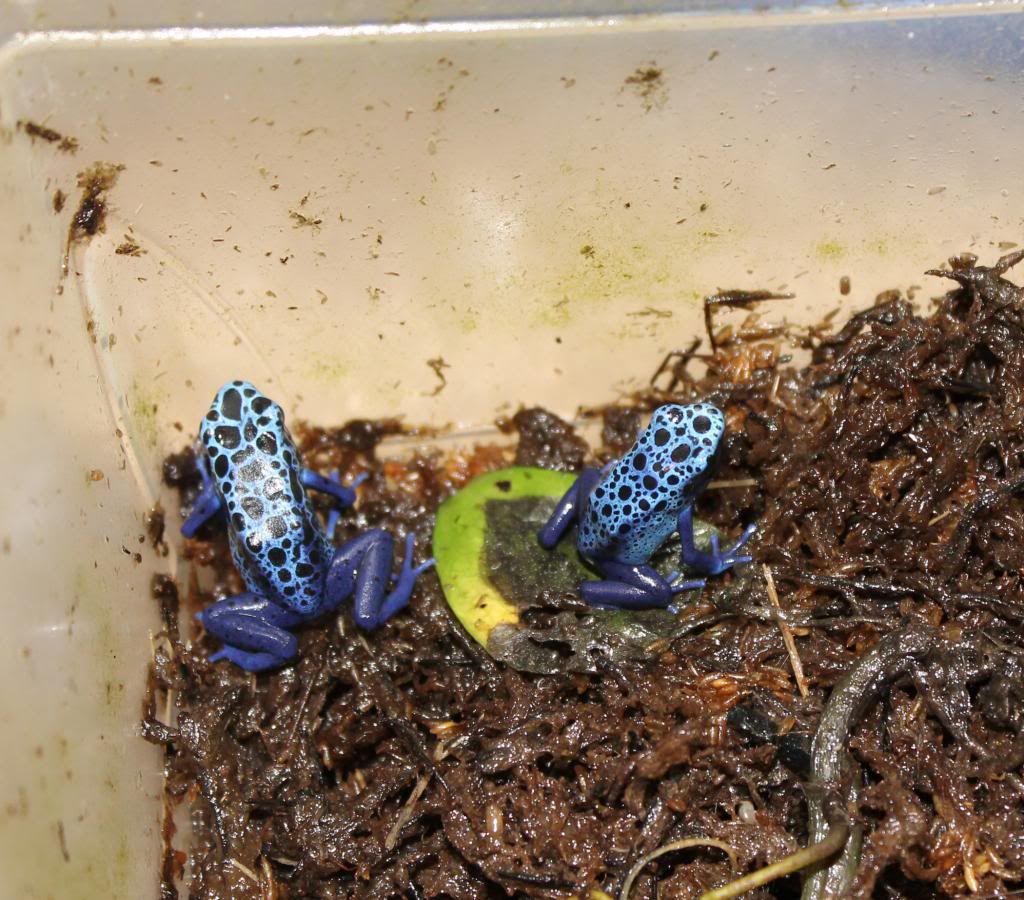 I am in Lebanon PA, but will be driving down through to Locust Grove Va on Saturday the 20th. If someone would want to meet somewhere along the line, I could check with my husband about what route we would be taking. I would require payment via Paypal in advance to bring the frogs along.
Otherwise, pick up in Lebanon PA only. No shipping at this time. Please send me a PM or email with interest.
Girlwithafrogtattoo@comcast.net