Howdy Howdy!

This is a progressing rebuild of my 18x18x18 for my pair of copperhead Fantastica. I had a few issues with the last vivarium that caused me to gut the tank, but now my pair gets a brand spankin' new home and I have fun building it! This build isn't anything super fancy, but if anybody has any questions on what I've done (or suggestions), please feel free to chime in. I'll try to give a small rundown on everything I do...

Now let's get started!!

First off...the vivarium itself! It is a 18x18x18 ExoTerra. I used a bleach solution to sanitize the tank. I also exposed the tank to 90 degree+ heat for around a week to kill off any unwanted pests. I also put a small bead of silicone around the inside bottom of the tank...just to be sure that no water will ever leak from it! Here it is as of now!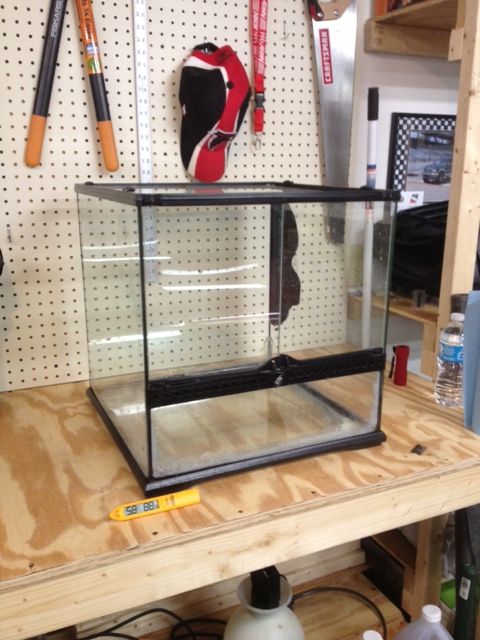 -A little note. If your tank has a bunch of grime or silicone on the sides...the best way I've found to remove that is with a flat razor blade. It makes things quick and easy, but you do need to be careful as the blades are VERY sharp!!!
Next step is to lay it all out. I got a fantastic ghostwood branch and cork flat from a sponsor here! I lay the cork out where I wanted it and positioned the branch. Now, to keep the branch up where I want it without it falling, I typically use duct tape (but I didn't have any on hand)...so used some electrical tape! It worked well actually.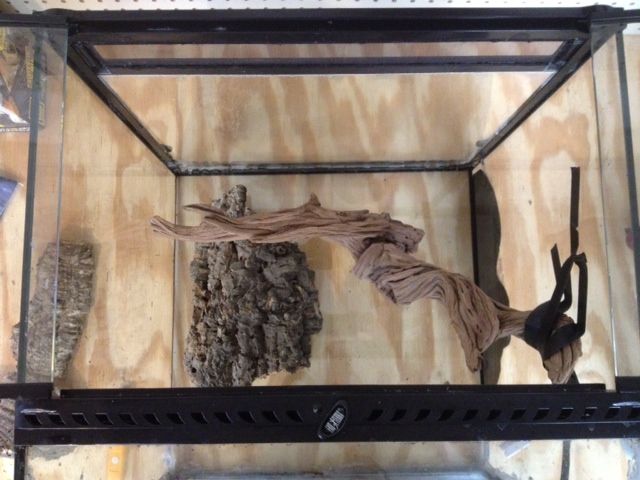 After everything was where I wanted it, I used Great Stuff for my background. I've seen other methods, but this is my favorite so far. It applies easy and you can just carve it out. It WILL shrink back up, so make sure you fill in all the gaps down the road before adding your frogs! Here is what it looks like for somebody that has never seen it. You can find it anywhere from Walmart to Lowes.
I used the Great stuff to spray on the background. This stuff will expand quite a bit, so be easy the first go around. You may need more than one can. After I was done, I will get a second can tomorrow and run some more around the ghostwood to help further secure it (as it is pretty heavy!) and run some up the sides a bit. Here is a photo right after I was done spraying and a photo 24 hrs later. You can see how much it expanded!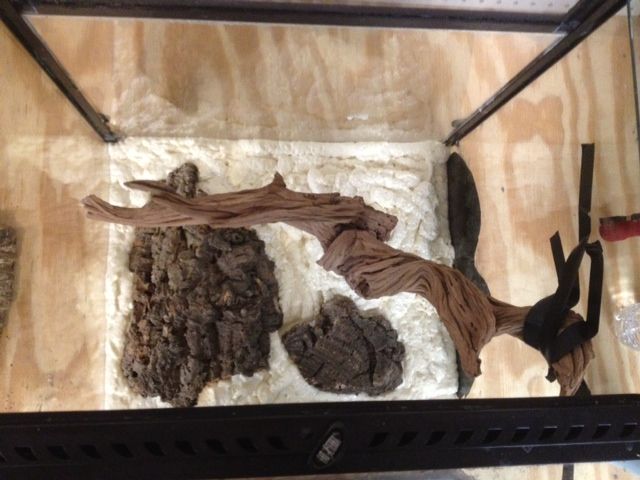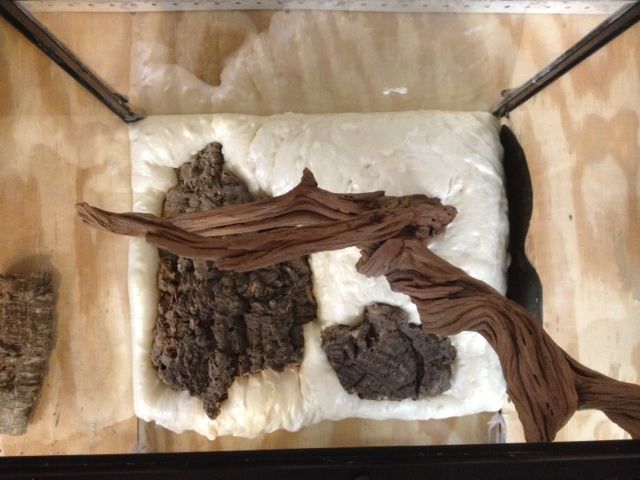 And a view from the side. The branch needs a bit more support around the base...which I plan to tackle tomorrow!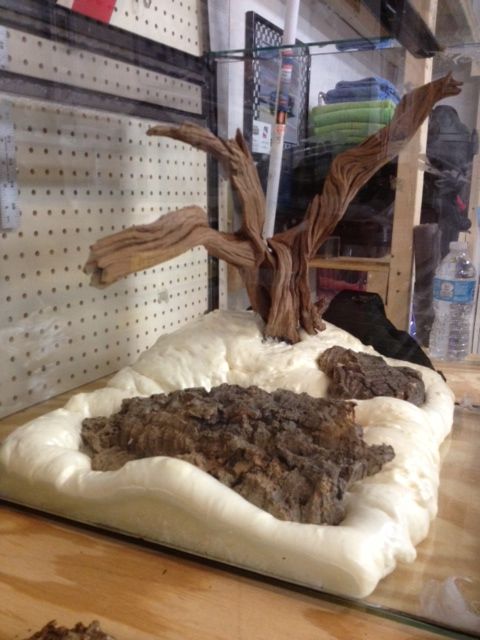 As you can see in some of the other photos, I kept my glass top and vents on. I did not decide to make new ones, but building either is rather simple. For the glass lid, you can run to either Lowes, Ace, or any business that cuts glass to get a glass top made. Be sure if you are adding a vent that you leave room for it when cutting your glass!
The vents I used are made from screen rails, plastic screen corners, rubber screen spline, and no-see-um mesh. There are a few tutorials out there that tell you exactly how to make them. I will not be going into detail on that, but if you need the link and cannot find it...let me know! It takes no time at all and I believe ventilation is important to have on all vivariums! Here is a shot of my screen vent: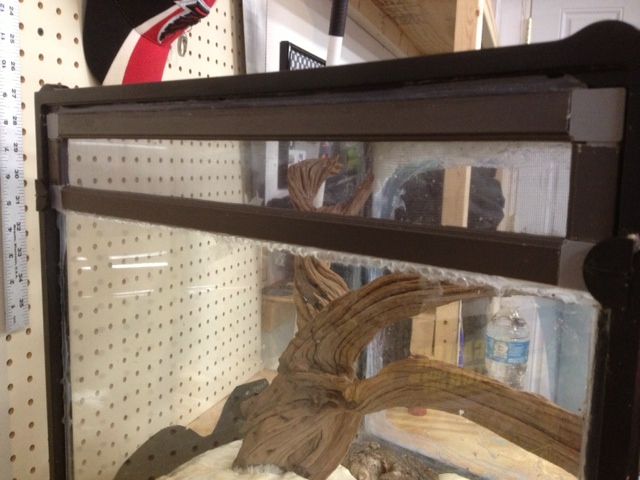 Up next: Finish Great Stuff, carving, and then comes the silicone/peat moss! Stay Tuned!!

-Brian
Fine Spot Leucs, Bakhuis, Variabilis, Varadero, Fantastica, Green Sirensis