Brian Burris
Indianapolis, IN
Vendor Feedback upon request.
Have some not so common Variabilis for sale. They are the Tor Linbo line and are not to be mixed with other Highland or Southern populations. They have been supplemented with Repashy products every feeding and munching away on melanos and springs. I prefer not to sell these to new froggers and all three must go together.
Information:
- All frogs are Captive Breed by me.
- I use Fedex/ShipYourReptiles overnight Hub to Hub, hold for local pickup at local Fedex Shipping Center. There is a $10 *Refundable* packing fee. This covers the Phase 22 packs I use in shipments. I ship on Monday and Tuesday, weather permitting on both ends. Cost of shipping is estimated around $40-50. Rates vary depending on location.
- I accept Paypal, Money Orders, and Credit Card (Square).
- If you have any questions at all or want to discuss quantity discounts, please shoot me a private message. I'm a easy guy to deal with.
Species - R. Variabilis
Line - Tor Linbo
Age - 4 months OOTW
Quantity - 3
Price - $150 for all 3
Preferred Payment - See Above
Shipping Rates & Information - See Above
Photos: (Actual froglets for sale)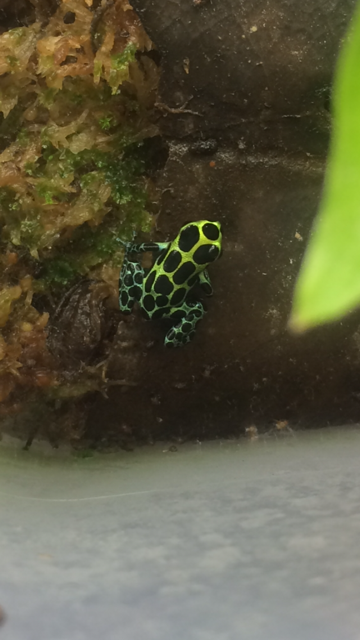 Thanks!
---
-Brian
Fine Spot Leucs, Bakhuis, Variabilis, Varadero, Fantastica, Green Sirensis