Hello,
I have a male pumilio (Man Creek) for sale. Hes a definite male, I've heard and seen calling. I have another male and a female so I don't really need him. I've had him around a year and he was around 1.5 years old when I got him. Asking $100.
I also have a few patricia tincs for sale. Approximately 6 months out of the water and over 1/2 grown. $40 each or 3 for $100. The parents are from Black Jungle.
I would like to sell these locally( NJ,PA,NY, I live in NJ) so I can avoid shipping them. Email me with questions or for any more specific details.
uperfrogger55@hotmail.com">superfrogger55@hotmail.com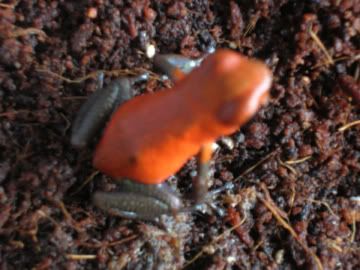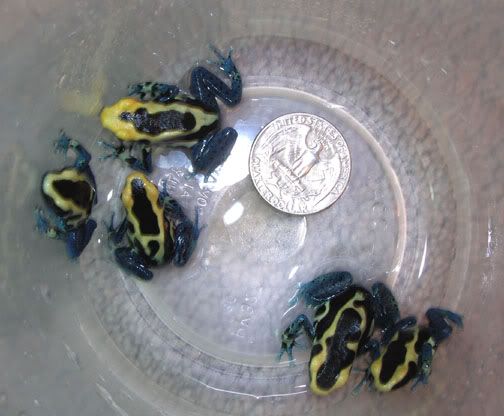 Kim