As very few may be aware I have bought approval from the wife for another Rack in my man cave. Trust me she doesn't come cheap!

This involved moving my computer desk up to our bedroom and completely re organizing my existing rack to make everything more convenient.
I have been sitting on several empty tanks for a few weeks now and finally got around to starting the builds. I wasn't thinking and did one tank instead of both at the same time.
This one is a 12x12x18 for the top shelf of my original rack. Will be sitting next to my Vanzolinii and escudo tanks and will complete my builds for this rack.
First of Many builds to come
First things first.
[SIZE="3"]Drilling[/SIZE]
I didn't have any plumbers putty but Play-do works just as well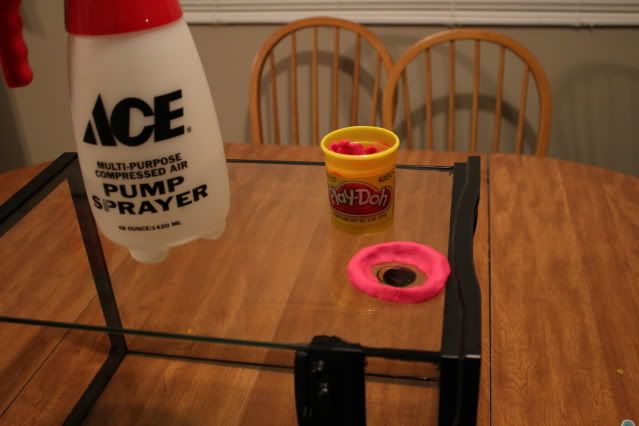 As always start at a angle until the bit begins to bite. Be sure to fill the makeshift reservoir with water to keep the bit cool.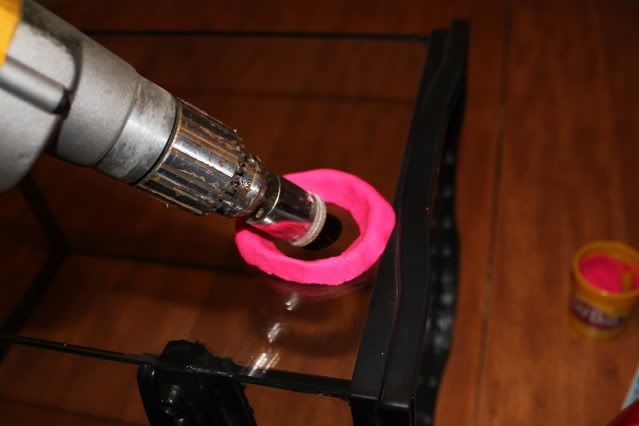 Since I had a spare tank I was a little careless and drilled at full speed until through. Took around 1-2 minutes.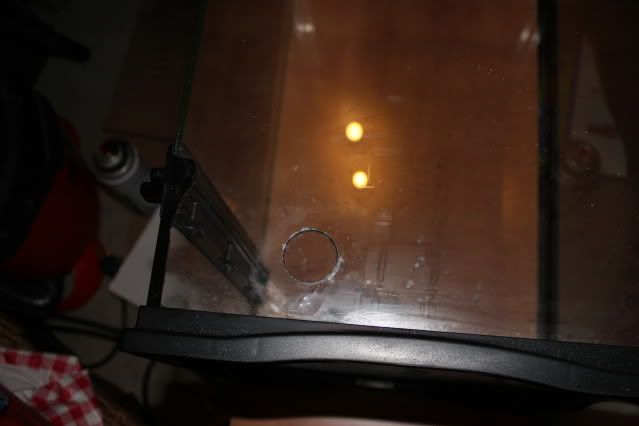 Installed the 1/2" bulkhead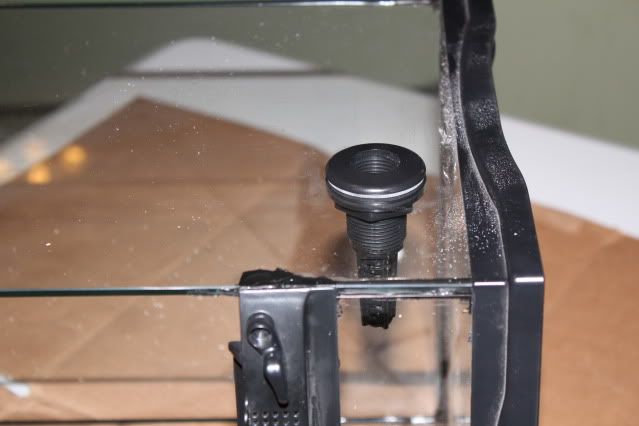 ---
"He that is slow to believe anything and everything is of great understanding, for belief in one false principle is the beginning of all unwisdom" LaVey