http://www.tesorosdecolombia.com/
This is exciting stuff! Animals available now through Black Jungle, Understory Enterprises and more.
The future of this project and future offerings depend on the revenue generated by us buying these frogs. It also depends on us not devaluing them by breeding them is such numbers that Tesoros can no longer be competitive in the marketplace or there is no longer a market for these animals.
I am obtaining a group of black footed terribilis and have no intention of breeding them. I will enjoy them but not breed them. I will pull eggs if they are laid and not raise them. I suggest that if these frogs are bred and sold that the seller maintain reasonable pricing and offer a donation to Tesoros to keep the project on track.
This opportunity is huge for this hobby. We stumble over ourselves scrambling to the next big thing, well frankly, this is it. These are not shady wild caught animals of dubious origin, being passed of as farmed. This is the real deal, site specific, 2nd and 3rd generation captive bred frogs.
I was also fortunate enough to meet Ivan down at SACAS in Costa Rica. He is a very dedicated man to have come this far. Many people told him he was crazy to even try this, crazier after all of this time and money spent trying to change Columbian laws. His friends encouraged him to quit. He persevered. He was able to get the truncatus permits because those are the frogs that are native to his property where he built his facility. (That is why he was able to get that permit first. That was not a conscious choice.) The truncatus came out, they did not sell. Mark Pepper was sitting on 400 at the time of the SACAS meeting. Ivan was distraught. He was almost at his breaking point, wondering if he should quit. We almost lost the opportunity for histrionica, lehmanni, terribilis, Andinobates, Ranitomeya etc.. The positive energy at SACAS seemed to bolster Ivan. (...or the beers, I don't know.) End result, Ivan is working hard to provide us with the frogs of our dreams. Frogs we don't even know about yet. Think about it, there are frogs in the deep, dark, dangerous corners of Columbia that have not been seen by anyone but narcos. This is our pathway to them. Legally. Sustainably. Responsibly.
Teaser.
[img]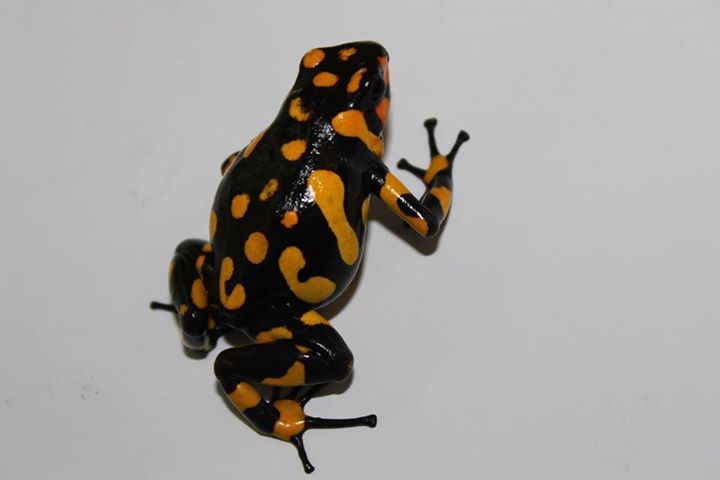 [/img]
Chris Sherman
One big methane burp from the ocean could make everything here obsolete.